Popular jobs
Jobs by state
Jobs by category

909 Hidden Ridge
Suite 600
Irving, TX 75038
Telephone (214) 492-6600
Reservations 1-800-531-5900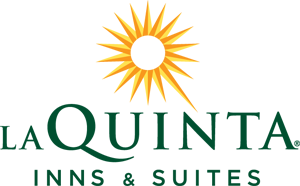 Jobs
No current jobs at La Quinta Inns, Inc.
Employer Profile
Corporate Office profile
OUR COMPANY
Wake up on the bright side with every stay at La Quinta.
At La Quinta Holdings, we have an optimistic view about travel, which drives us every day to provide a refreshing, engaging experience for all of our valued guests. Dedicated to and guided by our core values, our team is passionate about making La Quinta your favorite choice.
Whether you're traveling for business or leisure, you'll find La Quinta Inn & Suites™ and La Quinta Inn™ hotels are the bright spots in your journey. In fact, you'll find more than 830 hotels across the U.S., plus Mexico and Canada.
Relax, recharge and enjoy a free Bright Side Breakfast®, free high-speed Internet, and our exclusive Bright Morning Bed® with a pillowtop mattress. Our business centers, flat-panel HDTVs, spacious, bright in-room work areas with ergonomic "task" chairs help you to be ready to take on the day. Chill out and kick-back in our sparkling swimming pools, available at most locations.
To make traveling even smoother, we've created an easy way to reserve a room when you're on the go. LQ Instant Hold™ (patent pending) allows you to hold a room instantly for up to four hours with just your phone number. It's that simple. Log on to our new mobile site or download our free app to see for yourself.
Want to know when your room is ready? Book on LQ.com and receive a special alert letting you know your room is Ready For You™. It's just one of many ways La Quinta makes traveling even easier for you.
Best of all, every time you stay at La Quinta, you can earn exclusive benefits through our La Quinta Returns™ loyalty program. Earn free nights fast, fast top-tier status and more!
So wherever your travels take you, rest assured we're ready to help you wake up on the bright side®.
About La Quinta
La Quinta Holdings is one of the largest owners, operators and franchisors of select-service hotels in the United States, with approximately 84,000 rooms. Based in Dallas, Texas with more than 8,000 employees nationwide, La Quinta operates and provides franchise services to more than 800 hotels in the U.S., Canada and Mexico under the La Quinta Inns & Suites and La Quinta Inn brands.
Corporate Headquarters
La Quinta Holdings
909 Hidden Ridge, Suite 600
Irving, TX 75038
214-492-6600
Executive Team
Employees
More than 7,600 employees across the United States, Canada and Mexico.
Investor Relations
We are a leading owner, operator and franchisor of select-service hotels primarily serving the midscale and upper-midscale segments under the La Quinta brand. Based on data provided by STR, La Quinta is the fastest growing principal select-service hotel brand in the United States primarily serving these segments in terms of percentage growth of number of hotels over the last ten years ended December 31, 2013, growing our total number of hotels from 362 in 2003 to 834 as of December 31, 2013, significantly outpacing the percentage growth of hotels franchised, owned and operated by Comfort, Holiday Inn Express and Hampton, the hotel brands one or more of which is most often included in the competitive sets we determine for STR, subject to STR's guidelines, which we refer to as our "main STR competitive set."

Our system-wide portfolio, as of December 31, 2013, consisted of 834 hotels representing approximately 84,000 rooms located predominantly across 46 U.S. states, as well as in Canada and Mexico, of which 357 hotels were owned and operated and 477 were franchised. We also have a pipeline of 187 franchised hotels as of December 31, 2013, to be located in the United States, Mexico, Canada, Colombia and Honduras (79% of which represents new construction as opposed to the conversion of an existing hotel).
Who is La Quinta?
At La Quinta we serve busy, practical, hardworking travelers and take care of their business or leisure travel needs. We provide the best hotel rooms, warmest hotel atmosphere and most courteous service in our market segment at every hotel, every night.
LQ Management LLC is one of the largest operators of limited-service hotels in the United States, with over 80,000 rooms. Based in Dallas, Texas with 9,000 employees nationwide, La Quinta operates and provides franchise services to more than 800 hotels in 46 states as well as Canada and Mexico under La Quinta Inns and La Quinta Inns & Suites brands.
Our guests enjoy consistently clean and comfortable guest rooms and suites with many of the frills they would expect at higher priced hotels, such as our Free Bright Side Breakfast™ and refreshing swimming pools, all at some of the most affordable and competitive rates anywhere. And because we value your input and want to keep you coming back, we continually upgrade and refurbish our properties with modern amenities and useful services that you request.
At every La Quinta hotel, you'll find a dedicated staff and comfortable, affordable lodging perfect for business or leisure travel. Learn more about our culture, benefits, career advancement, training & development opportunities, search for corporate and hotel management positions, or search for hourly hotel positions.