Popular jobs
Jobs by state
Jobs by category

4001 International Pkwy
Carrollton, TX 45007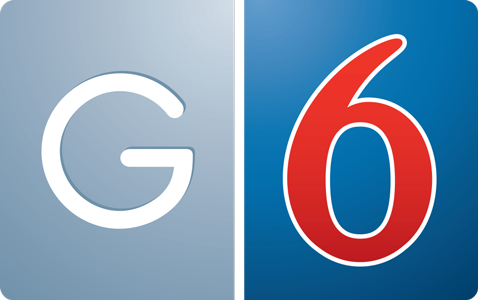 Employer Profile
Corporate Office profile
The G6 Promise
We operate our business with expertise, ambition annd creativity. We challenge and reinvent the economy lodging business - building on the iconic heritage of our Motel 6 aand Studio 6 brands.  We commit to great service and delivering a great experience to our guests, team members, franchisees, and partners. This is our passion. This is our promise.
HISTORY
In 1960, two visionary real estate commercial contractors from Southern California embarked on a cross-country road trip with their families. During the course of their trips, they each grew increasingly dismayed at the limited choice of consistent, affordable lodging available to the average leisure traveler. Amid a growing trend toward grander motels with their necessarily higher prices, the two partners decided to offer something different: a motel without the amenities of other motels but one that charged substantially less than its competition.
William Becker and Paul Greene designed and developed a revolutionary lodging concept — offer a clean, comfortable, consistently executed motel experience at a reasonable price — that would revolutionize the lodging business in America. With $800,000 in cash and an iron will, they built and ultimately launched the first profitable bargain motel, starting with a rate of $6 per room, per night at any time of the year: Motel 6.
Free from the standard philosophy guiding other motel operators, the company experienced rapid expansion throughout the 1970s and early 1980s. Bolstered by the growing presence and acceptance of budget motels across the country, Motel 6 was acquired by an investment group led by Kohlberg, Kravis, Roberts & Company (KKR).
After the acquisition by KKR, Motel 6 launched its first advertising campaign in the fall of 1986. Primarily supported by radio, Motel 6′s advertising campaign featured National Public Radio announcer Tom Bodett and the signature Motel 6 tag line, "We'll leave the light on for you®."
In 1990, the company became a subsidiary of French hotel company Accor S.A. Under Accor's stewardship, the brand expanded into franchising, growing from approximately 500 locations to 1,100. Accor also launched Motel 6's extended stay brand, Studio 6, in 1999.
In October 2012, The Blackstone Group completed its acquisition of the Motel 6 and Studio 6 brands, and G6 Hospitality, the brands' management company, was born. Today, the G6 Hospitality network consists of approximately 1,100 locations in the U.S. and Canada.
FACT SHEET
G6 Hospitality owns, operates and franchises 1,100 economy lodging locations under the iconic Motel 6 brand and the Studio 6 Extended Stay brand. Headquartered in Dallas (Carrollton), Texas, G6 Hospitality employs more than 10,000 team members across the U.S. and Canada.
CORPORATE HEADQUARTERS
G6 Hospitality LLC
4001 International Parkway
Carrollton, Texas 75007
972-360-9000
LEADING MARKET POSITION WITH AN ICONIC BRAND
Universal brand recognition
Supported by an award-winning advertising campaign (We'll leave the light on for you®)
Unique market position offering the lowest price of any national chain
Leading occupancy position in economy segment — higher than closest competitor by more than 10 percentage points
Superior RevPAR potential
NATIONAL ASSET PORTFOLIO
Network of 1,100 hotels with 104,018 rooms, including owned/leased hotels
Aggressive asset management strategy
Award-winning prototype design with contemporary room layout — 2010 Design Award for "Best Large Hotel" by Travel+Leisure
BEST-IN-CLASS OPERATING PLATFORM
Differentiated suite of services unique to Motel 6: training academy, quality program, e-procurement and in-house technical expertise
Proprietary software suite
Distribution, sales and marketing program with state-of-the-art call center
Senior management team with an average of 12 years with the company and more than 20 years of industry experience
MISSION
Our mission is to build on the iconic heritage of our brands — Motel 6 and Studio 6 — to become the universally recognized leader in economy lodging. We operate our business with the drive and creativity of an entrepreneur, guided by a heart that's dedicated to hospitality and service.
We continuously strive to reinvent the economy lodging category while remaining 100 percent committed to delivering a great experience to our guests, team members, franchisees and partners.
CULTURE
We maintain a culture of service. And we are focused on results.

Founded on the principles of transparency, dedication and responsibility, we have great pride in our brands, passion for our people and guests, and a commitment to continued business performance.

PRIDE PASSION PERFORMANCE

Our values are the DNA of our organization. They define who we are, how we conduct ourselves and how we run our business every day.

Accountability and Integrity
Diversity and Inclusion
Trust and Respect
Innovation
Leadership
BRANDS
MOTEL 6 — AN ICONIC AMERICAN BRAND
The first Motel 6 opened in Santa Barbara, CA, in June 1962 and has been in continuous operation ever since. Fifty years later, Motel 6 has become synonymous with the economy lodging segment and is currently the largest owner/operator in the U.S. economy segment with more than 1,100 motels operating in 49 states and five Canadian provinces. The brand's assets are strategically located throughout the country — close to airports, freeways and 
other thoroughfares.
Motel 6 is supported by an experienced management team and a best-in-class operating platform, each committed to protect the brand's core business strategy — providing a clean, comfortable room and great service, always at the lowest price of any national chain. The consistent, unwavering commitment to this brand positioning has successfully established Motel 6 as an iconic American brand.
STUDIO 6 — EXTENDED STAY REINVENTED
The first Studio 6 opened in El Paso, TX, in 1998 with the transformation of an existing Motel 6 into an extended stay concept. The brand expanded its portfolio of locations in 2001 with the acquisition of 23 extended stay properties that were converted into Studio 6 with minimal capital investment. Currently, the Studio 6 portfolio comprises more than 68 properties, located in key extended stay markets such as Atlanta, Dallas, Houston and Seattle.
Studio 6 is strategically positioned between the upper end of the economy extended stay and lower end of the mid-price extended stay segments. The studios feature living areas and fully furnished kitchens along with linens and cookware, at an inclusive, transparent rate, competitive to the economy extended stay tier.
Studio 6′s brand marketing strategy, "More in your room, Less on your bill™", has established a solid value positioning in the segment.
LEADERSHIP
JIM AMOROSIA
CHIEF EXECUTIVE OFFICER
Jim Amorosia is Chief Executive Officer of Motel 6 and Studio 6 and oversees all operations of these brands for 
G6 Hospitality.
Jim has more than 25 years of hotel operations experience and is recognized as one of the key leaders in the economy/budget segment. He joined Motel 6 in 1985 as regional marketing manager and has held management positions in the various disciplines within the company, including marketing, pricing and analysis, and human resources. Jim assumed the role of president and COO for Motel 6 and Studio 6 in 2007, which he held until his promotion in 2011 to CEO of Motel 6 and Studio 6.
A two-term commissioner with the California Board of Travel and Tourism, and a past director of the Bay Area Urban League, Jim holds a bachelor's degree from the Crane School of Music and a Master of Business Administration degree from Arizona State University in Tempe.
JULIE ARROWSMITH
EXECUTIVE VICE PRESIDENT FINANCE
Julie Arrowsmith was promoted to Executive Vice President Finance for G6 Hospitality in October 2012.
Julie leads all departments within finance for the Motel 6 and Studio 6 brands. She joined the company in 1995 and has held several leadership positions within finance throughout her 17 years with the company. During her tenure, Julie has been responsible for a broad range of financial functions, including tax, treasury and financial systems administration, has served on numerous cross-functional initiatives and has been a key leader in the company's mentoring program.
Julie previously worked for Deloitte and Touche and earned a bachelor's degree in accounting from Texas 
A&M University.
MIKE BROWER
EXECUTIVE VICE PRESIDENT OPERATIONS
Mike Brower was elevated to Executive Vice President Operations for G6 Hospitality in October 2012.
Mike oversees all aspects of field operations and staff for Motel 6 and Studio 6 company-owned locations. He also serves as the head of the Motel 6/Studio 6 Operating Committee. He joined Motel 6 in 1985, and with more than 26 years with the company, Mike has amassed a broad range of experience across departments and brands. Mike was instrumental in the development and roll-out of the Studio 6 extended stay brand from concept to build as well as the launch of several Motel 6 and Studio 6 properties in Canada.
Mike holds an associate's degree in business management from Moorpark College.
LANCE MICELI
EXECUTIVE VICE PRESIDENT, CHIEF MARKETING OFFICER
Lance Miceli has served as Executive Vice President and Chief Marketing Officer since April 2011. Lance provides overall strategic direction for the Motel 6 and Studio 6 brands in the U.S. and Canada, with direct and overall responsibility for distribution, e-commerce, marketing, public relations, revenue management, sales, reservations and quality. Immediately prior to his current position, Lance served as a principal with The Richards Group, where he led the overall brand strategy and advertising programs for Motel 6 and Studio 6.
With more than 20 years' experience, Lance has designed and executed marketing programs for an array of leading brands, including Aria Resort & Casino, Atlantis Paradise Island, Harrah's Casinos, and the launch of Travelocity.com. His marketing experience also includes time with MCI, where he worked in the new product development and consumer services department.
Lance earned a bachelor's degree in communications and marketing from Loyola University.
ALAN RABINOWITZ
EXECUTIVE VICE PRESIDENT, DIRECTOR OF BUSINESS AFFAIRS AND GENERAL COUNSEL
Alan Rabinowitz is Executive Vice President, Business Affairs and General Counsel for G6 Hospitality.
Alan joined the company in 1991 and has served as General Counsel since January 1997. He has been an active member of the company's executive committee since 2003, and, in addition to having direct and overall responsibility for the company's legal, procurement, risk and security functions, is responsible for collaborating with the company's executive team to set overall business strategy for Motel 6 and Studio 6. Alan has 30 years of in-house business and legal experience, having negotiated complex national and international contracts and developed and implemented comprehensive litigation management, crisis management and enterprise risk management protocols.
Prior to his current position, Alan spent nine years with The Southland Corporation, the parent company for 7-Eleven convenience stores. Alan attended and completed his legal studies at Fordham University Law School in New 
York City.
DEAN SAVAS
SENIOR VICE PRESIDENT, FRANCHISE AND INTERNATIONAL DEVELOPMENT
Dean Savas is Senior Vice President, Franchise and International Development for G6 Hospitality, joining the executive committee in October 2012.
Dean joined the company in 1992 as a Regional Vice President for Motel 6, and in 1997 was an original member of the leadership team that developed the company's original franchising strategy.
Dean maintains full responsibility for the development and management of all strategies relating to franchise and international development. Specifically, Dean is responsible for leading the development and cultivation of ongoing relationships with Motel 6 and Studio 6 franchise partners throughout the United States and Canada.
KRISTIN TAYLOR
EXECUTIVE VICE PRESIDENT, TECHNICAL SERVICES, REAL ESTATE AND DEVELOPMENT
Kristin Taylor was elevated to Executive Vice President of Technical Services, real estate and development in 
August 2011.
Kristin leads all real estate, development and asset management strategies and ensures the continuation of the company's commitment to property excellence by leading the initiatives related to property renovation, capital expenditure management, property maintenance, ADA compliance and energy reduction. Kristin joined the company in 1998 as Manager of Real Estate and Development. During her tenure, Kristin has been instrumental in the company's initiative to transition company-owned locations to franchises. She was part of the task force that developed the Motel 6 brand's award-winning "Phoenix" prototype and was influential in the due diligence and development of Motel 6's first LEED-certified hotel property in Northlake, TX.
Kristin earned a Bachelor of Science in Business Administration degree in finance and banking from the University of Arkansas. She is a certified public accountant (CPA), served on the City of Carrollton's Planning and Zoning Commission from 2005–2011 (four years as chairman) and is a member of the American Planning Association (APA).
JEFF WINSLOW
EXECUTIVE VICE PRESIDENT, CHIEF INFORMATION OFFICER
Jeff Winslow has served as Executive Vice President and Chief Information Officer since 1999.
Jeff is responsible for all IT systems, telecommunications, IT security and related policies at the corporate office and at the company's owned/leased and franchise hotels.
Previously, Jeff served as Senior Vice President and Chief Information Officer of Red Roof Inns. Before joining Red Roof, Jeff served as Director of Management Information systems at Adria Laboratories, a Columbus-based pharmaceutical company. Previously, he served as Executive Vice President and Chief Operating Officer of Equicom Communications Inc., a Red Roof sister company that provided long-distance and operator services to Red 
Roof properties.
Jeff began his career in MIS in 1972 when, while still attending college, he joined Volkswagen of American as a computer operator. Upon graduation, he joined the accounting firm Ernst & Whinney. Jeff received his Bachelor of Science degree with honors from Franklin University in Columbus, OH.
SHERRY VIDAL-BROWN, PHD
EXECUTIVE VICE PRESIDENT, HUMAN RESOURCES
Sherry Vidal-Brown, Ph.D., is Executive Vice President Human Resources (Chief People Officer) for the company. Sherry has more than 15 years in human resources with an expertise in organizational change in acquisitions and significant business restructuring, and she has worked for Bain and Company, American Airlines and FedEx.
Sherry joined the company in 2009. Under her leadership, the human resources function has been transformed from a purely transactional team to one that supports the business in executing change. Sherry also has designed valuable training programs for franchisees and corporate managers.
Prior to 2009, Sherry held senior positions at several companies in which she improved customer metrics, reduced employee turnover and drove efficiencies through organizational change efforts while ensuring the organization was recognized for its best-in-class work. Sherry also was recognized by the Dallas Business Journal in 2009 as one of the "Top 25 Women to Watch" in Dallas as part of the publication's annual Women in Business Awards in 2009.
Sherry holds a Ph.D. from Texas A&M as well as an MBA from the University of Houston. Along with her commitment to her professional role, she has served on the Board of Directors for Make a Wish in North Texas and is involved in various community organizations.
CAREER OPPORTUNITIES
Delivering a great experience for our guests requires the talent of a great team. 
At G6 Hospitality, we maintain a culture that values accountability, integrity, diversity, trust, respect, innovation and leadership. 
Our goal is to provide an engaging environment that attracts, develops and retains self-starters who want to be part of a leading organization in economy lodging.
We are continuously looking for team members with a:
HEART FOR SERVICE
COMMITMENT TO QUALITY
DRIVE TO SUCCEED