Popular jobs
Jobs by state
Jobs by category
1850 Hotel Plaza Blvd.

Lake Buena Vista, FL 32830

Jobs
No current jobs at Wyndham Lake Buena Vista Resort
About This Employer
Managed by: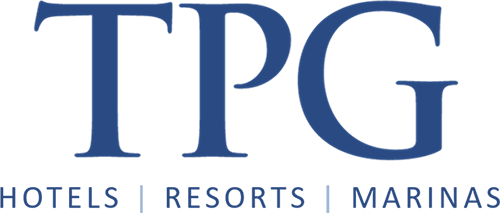 Employer Profile
626 room resort profile
Property Description
A Magical Choice Among Orlando Lake Buena Vista Hotel Resorts
Be immersed in magic. Experience the best of the Walt Disney World® Resort at the Wyndham Lake Buena Vista Resort. As an Official Walt Disney World® Hotel, we specialize in family-friendly amenities, impressive facilities, and uncompromising fun and service. Discover why our accommodations are the perfect choice when selecting from Orlando Lake Buena Vista hotels.

Immerse yourself in Magic!
The Wyndham Lake Buena Vista Resort is located directly across the street from the Downtown Disney® Area, a world-class entertainment-shopping-dining district. At the resort you can dine with Disney Characters for breakfast on Tuesdays, Thursdays, and Saturdays from 7:30 a.m. to 10:30 a.m. Staying at this Lake Buena Vista hotel your a quick complimentary shuttle ride from or to the Magic Kingdom® Park, Disney's Hollywood StudiosTM, Epcot® and Disney's Animal Kingdom® Theme Park.

Splash into Adventure!
There is no need to leave the resort to experience adventure. The Aquatic Playground located at the Oasis, the resort's pool deck, is fun for children of all ages at this Orlando Family Resort. Situated on 13 meticulously landscaped, lakeside acres in the Walt Disney World® Resort in Orlando, Florida. Additionally, the hotel is only 10 minutes away from Sea World & Universal Studios and Just 17 miles from Orlando International Airport (MCO).
Lake Buena Vista Accommodations
Enjoy a breathtaking view of the Walt Disney World® Resort, panoramic city views or the Aquatic Playground, pool and Lake Buena Vista. When value out weighs the view, the Wyndham Lake Buena Vista Resort boasts standard accommodations as well. Each of the resorts 626 rooms are conveniently equipped with refrigerator, pillow-topper bedding, classic furnishings with gracious appointments, a T.V., high-speed wireless internet access, pay per view movies and games, radio-alarm clock, hair dryer, iron and ironing board, in-room safe, coffee and express check-out.

Updgrades
Experience the magic to it's fullest by selecting the Disney View Rooms, located in the Tower building. These rooms offer breathtaking views of the surrounding Theme Parks and Downtown Disney®. Enjoy spectacular night views of the theme parks and fireworks off in the distance.
Exceptional Features Distinguish Our Lake Buena Vista Orlando Resort.
A full complement of amenities and services awaits you at the Wyndham Lake Buena Vista Resort. Take a picture with Disney Characters during breakfast, relax poolside while the children enjoy the Aquatic Playground, or let our Director of Fun entertain the kids around the resort. Bring the family for a fun-filled getaway or combine an Orlando resort vacation with a business meeting to double your pleasure. Want to tee off on a great vacation? Let the concierge schedule time on one of the five tour-caliber golf courses in the Walt Disney World® Resort.

Whether you're here to enjoy the magic of Orlando's theme parks or on business, the Wyndham Lake Buena Vista features all the amenities you desire.
Delicious Dining Options At the Wyndham Lake Buena Vista Resort.
Tempt your taste buds at our Lake Buena Vista Orlando resort. Whether you're craving a Breakfast Buffet with Disney Characters, a midnight snack or a theme party to entertain the group anytime of the day or night the Wyndham Lake Buena Vista will cater to your needs.

Disney Character Breakfast
Add a little "character" to your breakfast Tuesdays, Thursdays, and Saturdays from 7:30 AM to 10:30 AM in the Lakeview Restaurant.

The Lakeview Restaurant
The Lakeview Restaurant features fine cuisine and a relaxing atmosphere with beautiful lake front views. The restaurant is home to the famous Disney Character Breakfast Tuesdays, Thursdays, and Saturdays from 7:30 AM to 10:30 AM.

The Oasis Bar & Grill
This poolside Bar and Grill features great food and beverages guests can enjoy while relaxing in the Florida sun. The Oasis is perfect for casual outdoor dining!

Room Service
In-Room Dining is available from 7AM - 11PM. Enjoy Breakfast in bed or relax in your room after a long day for dinner. Lunch is also available.
Magical Meetings Begin At Our Orlando Meeting Hotel.
Don't think of your upcoming event as just another meeting. Turn it into a magical event at Wyndham Lake Buena Vista Resort. "WOW" your attendees by hosting an opening reception under the fireworks at EPCOT® or by having a guest appearance in your meeting by a famous Disney® Character. All your meeting dreams can come true at the Wyndham Lake Buena Vista Resort.

This Official Walt Disney World® hotel stands head and shoulders above nearby Orlando conference center hotels. A winner of the prestigious Meetings & Conventions Gold Key Award, we can turn the ordinary into something truly spectacular. Treat your attendees - and yourself - to exceptional resort amenities while enjoying our outstanding Orlando meeting facilities and services. Ask us about the Disney Difference and the Disney Event Group!

Small Groups
With intimate function space including event lawns and rooftop venues, no group is too small to handle. Perfect for corporate retreats and executive planning sessions, our in-house conference and catering team will help you plan each detail to ensure that your event runs smoothly from start to finish.

Large Groups
For larger events, Reunion features the Reunion Grande Conference Center, offering 14,000 square feet of flexible meeting and banquet space, including an 8,700 sq. ft. ballroom, three breakout rooms and five flexible multimedia meeting rooms. Additional outdoor function space gives meeting planners an almost limitless canvas to create unique events. Our in-house conference and catering team is there with you every step of the way, from conception to implementation, to ensure your event runs smoothly.

Inventive Meetings
Wyndham is your source for an exceptional meeting experience. We provide the resources and creative options needed to inspire any audience.
Fairy Tales Begin At Our Spectacular Orlando Wedding Location.
Let your wedding day fantasies become reality at our fabulous Orlando wedding site. Whether you're inviting hundreds of guests or a few intimate friends, allow us to create a wedding experience unlike any other. Invite your guests to experience the magic of Disney. Let us cater to your every need. Need special assistance with a wedding video? Or ideas on how to entertain guests before the ceremony? Just say the word. For a truly magical choice in Orlando wedding reception locations, choose the Wyndham Lake Buena Vista Resort.
What's Nearby
Wonderful Attractions Surround This Official Walt Disney World® Hotel Make the magic come to life at the Wyndham Lake Buena Vista, formerly known as The Regal Sun Resort. A fantastic choice among Official Walt Disney World® Hotels, we offer exceptional comfort and service - at a magical value. Let the complimentary shuttle whisk you off to your favorite Walt Disney World® Theme Park. Or entertain your kids with a Disney Character breakfast. Searching for the best Disney World® Hotel? Choose the Wyndham Lake Buena Vista accommodations, ideally situated close to world-famous Disney parks and other Orlando Theme Parks.
Amenities
Hotel Amenities
AVAILABLE ROOM AMENITIES
Air Conditioning
Bathroom Amenities
CNN or Other News
Coffee/Tea
Direct-dial Phone
Hair Dryer
Iron/Ironing Board
Movies
Radio AM/FM
RefrigeratorMini
Safe
Self-controlled Heating System
Spare Electrical Outlet at Desk
Voice Mail
Alarm Clock
Bathtub/Shower
Cable Television
Color Television
Electrical Outlet at Desk Level
High-Speed Internet
Modem/Data Port
Private Bath
Refrigerator Has Icemaker
Television with Remote
Safe Large Enough to Accommodate a Laptop
Shower stall
Two-line Phone
Work Desk with Lamp
SERVICES & ACTIVITIES SUMMARY
AV Equipment
Airport Shuttle
Bellhop
Breakfast Buffet
Breakfast Full
Business Center
Car Rental Desk
Childcare
Cocktail
Coffee/Tea
Computer
Computer Rental
Concierge
Copy Service
Currency Exchange
Day Rate
Dry Cleaning
Dry Cleaning - Same Day
Early Check-in
Early Check-out Penalty
Evening Turn-down
Express Check-out
Faxing Incoming
Faxing Outgoing
Handicap Parking
Kid's Program
Late Check-out
Local Calls
Local Faxes
Long-distance Access
Newspaper
Parking
Room Service
Shuttle to Local Attractions
Tour Desk
Translation
Valet Parking
Video Billing
Video Rentals
Wake-up Calls
ACTIVITIES
These services or amenities are subject to availability and local charges, where applicable.
Cardio-vascular Equipment
Game Room
Golf
Health Club - Extensive
Jacuzzi
Massage
Playground
Pool - Heated Outdoor
Pool - Outdoor
Recreation(Sports)Court
Spa
Tennis Courts
Weightlifting Equipment
Whirlpool