Popular jobs
Jobs by state
Jobs by category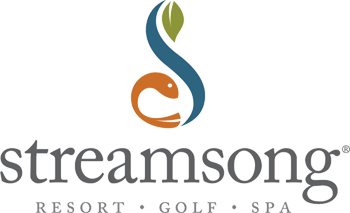 About This Employer
Managed by:

Employer Profile
216 room Resort profile
Opening in the Fall of 2013
Immerse in the Richness of Old Florida
Welcome to a new kind of resort. Miles from what you might expect to find in Central Florida, Streamsong is the ideal destination for relaxation, restoration and, most of all, renewal. Here, the natural beauty of Florida sets the stage for escape amid pristine lakes and gentle streams. Streamsong's guests are welcome to enjoy not only premium resort features like world-class golf and fine dining, but also enrichment programs centered on the arts, wellness, nature and more.
Escape from the common getaway
It's the redefinition of resort
Explore the great outdoors, and also learn about the surrounding ecology. Pamper yourself with spa treatments, or find a new voice in a writing workshop. Far from your typical destination, Streamsong is a place to immerse yourself in any number of experiences, and come away enriched.
Outside
At Streamsong, outdoor opportunities abound, including two 18-hole golf courses, unparalleled Florida bass fishing, and hiking on nature trails – to name just a few.
Inside
Guests can also take part in activities that elevate the mind and spirit. From wellness to culinary learning, and from gardening to fine arts, immersion programs will be offered in partnership with Florida's best and brightest.
In a class by itself
Whether enjoying fine dining, taking in an unfettered view of the stars from the rooftop garden or embarking on a nearby nature excursion, these unique offerings will make your stay at Streamsong an experience without equal.
A lakeside main lodge featuring 216 luxury guest rooms
Approximately 18,500 total square feet of flexible conference and meeting space
A full service spa
Casual and fine dining restaurants
Multiple bars, including a rooftop lounge for dramatic sunsets and exceptional stargazing
A special "heritage area" where visitors can learn more about the rich history of this part of Florida
Custom personal enrichment programming
Two world-class golf courses and a golf clubhouse complete with 12 private guest rooms, veranda overlooking a lake, 4,400 square feet of meeting space, a lounge, pro shop and three-meal/steak restaurant
Guided bass fishing on peaceful surrounding lakes
Fitness center
An outdoor lakeside pool
Hiking and birdingtrails
A sporting clays range
Located between Tampa and Orlando, Streamsong is being developed by The Mosaic Company and is founded on a commitment to its surrounding resources. Protecting the land and water will be paramount to the resort's development. 
From awe-inspiring golf courses and enchanting nature trails to sumptuous dining and ethereal spa experiences, Streamsong will operate in concert with its environment. This appreciation for the land's inherent beauty creates an unparalleled luxury resort.
Vision & Legacy
Streamsong is being developed by The Mosaic Company, the world's leading producer and marketer of phosphate-based crop nutrients, and one of Florida's largest landowners, with more than 250,000 acres under direct ownership. Mosaic (along with its predecessor companies) has owned Streamsong's 16,000 acres of land in Polk County, Florida, for more than 50 years. The company has a long history of helping America's farmers grow our food supply while providing jobs within the region.
In keeping with its commitment to land stewardship, Mosaic has reclaimed many of its former mining areas for public recreational or environmental uses. Now the transformation of this unique landscape gives rise to a new resort concept while also helping support the local economy.
Meetings and Conferences
Your meeting has met its match. Imagine your meeting or conference attendees surrounded by lush Florida landscape where nature, self-enrichment and relaxing diversions abound. That's what you'll find at Streamsong, along with all the makings of a successful event.
Each of our main resort meeting areas is attached to the conference center, making them easily accessible to overnight guests – yet the meeting space itself is freestanding, complete with a separate entrance and no guest rooms or other areas built above. These meeting rooms open to the multitiered outdoor terraces and pool deck overlooking the lake, taking full advantage of the resort's surrounding beauty.
In addition to meeting space located in the main lodge, Streamsong will also offer approximately 4,400 additional square feet of meeting space within the golf course clubhouse. This flexible meeting space will also include a private breakout area.