Popular jobs
Jobs by state
Jobs by category

129 River Road
Gadsden, AL 35901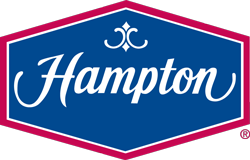 Jobs
No current jobs at Hampton Inn Gadsden
About This Employer
Managed by:
Employer Profile
100 Room Hotel profile
At A Glance
A great location in Gadsden.
If you're looking for a comfortable hotel in Gadsden, while you're here on business or that much-needed vacation, look no further. The Hampton Inn Gadsden hotel is conveniently located at the intersection of I-759 and Highway 411, close to some of the area's most popular activities. Enjoy a relaxing stroll through Gadsden's downtown historic district, or along the beautiful Coosa River. Get an adrenaline rush at the Talladega Superspeedway or discover hands-on education and entertainment at the Imagination Place Children's Museum.
Ideal for short visits and extended stays in Gadsden, the modern surroundings and comfortable conveniences at the Hampton Inn Gadsden hotel offers an abundance of special extras to help you make the most of your visit. Enjoy all the comforts of home in spacious, clean and comfortable surroundings with a choice of accommodations in Guest Rooms with increasing levels of comfort. Choose a standard Guest Room with all the modern conveniences you've come to expect, and a little more besides or upgrade to a deluxe room with extra space and a sofa bed. For extended stays, a refrigerator and microwave is also available in some deluxe rooms. Enjoy a free hot breakfast or a free Hampton On the Run® breakfast bag when you're on the move. An outdoor pool and fitness center are ideal for relaxation after a long day.
Discover Your "Hamptonality"
"One unstoppable brand with irresistible personality." That's Hamptonality, and it's who we are. At Hampton®, our mission is to satisfy every guest, every time. We made satisfaction a promise from the start with our unconditional, 100% Hampton Guarantee™ — the strongest satisfaction guarantee in the industry.
With more than 1,900 hotels around the world, Hampton Team Members are part of one big, happy family—and that's how we treat our guests, too. Our friendly, authentic, caring and thoughtful brand of service is called Hamptonality, and it's more than a word: It's who we are. Hamptonality is the way we connect with our guests and each other. It's the spring in our step and the sparkle in our eyes.
Guests at Hampton Inn, Hampton Inn & Suites and Hampton by Hilton get a lot more than our signature Hampton® amenities – like a clean and fresh bed, a free, hot breakfast, and high-speed Internet. Here at Hampton®, we know "it's our staff, not our stuff" that sets us apart. Our Team Members provide award-winning Hamptonality at a great price for every guest, every time.
If you know how to bring enthusiasm, engagement and effort to your work, join us here at Hampton®.