Popular jobs
Jobs by state
Jobs by category
220 India Street
Providence, RI 02906

About This Employer
Managed by: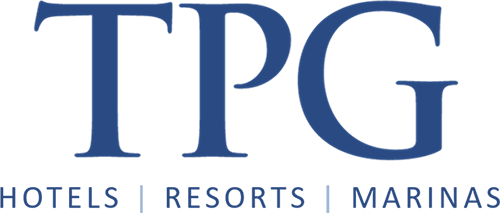 Employer Profile
136 room hotel profile
On the harbor – and out of this world.
Be uncomplicated. At the Wyndham Garden Providence hotel you're near everything our area has to offer without all the hassle of a downtown address. And perhaps best of all, our property sits on the water and offers you a spectacular view. So take some time to step out onto our second-floor waterside Terrace to enjoy both the park setting and our city's charming harbor. This waterfront Providence hotel has a laid-back atmosphere and all the right amenities to make your stay utterly relaxing. What's more, since we're only minutes from downtown, you'll find that getting around is a breeze.
AM coffee service and shuttle service. This is service with a smile – yours.
We believe that one of the joys of travel is having the chance to truly relax. So we do our very best to give you everything you need to unwind. That means if you need that extra cup of coffee before you head out, thanks to our Morning Coffee Service you're set.
Or if you'd prefer to leave the driving to someone else, just hop on to our local Hotel Shuttle.
But if working out is your favorite way to blow off steam, please know that our Gym and Fitness Center is open 24 hours a day.
And since being in a new place can sometimes be a little confusing, our Front Desk Staff also acts as your concierge. So if you need restaurant recommendations, ideas for how to spend the day in Providence, or just directions, please ask.
And when you're truly ready to wind down, head to your totally renovated guest room, with free Wi-Fi.
For those who must burn the midnight oil, remember our 24-hour Business Center is always available.
If an icy cocktail is on the menu, we suggest the relaxing Harbor Grille Lounge.
And for a tasty meal, head to our own Harbor Grille. It's nice to know that in the summer months, you can enjoy both food and drinks on our second-floor waterside Terrace.
Of course if you'd rather to dine in the comfort of your guestroom, Room Service is a delicious option.
For those looking to host a corporate meeting or intimate wedding our charming property boasts lovely event spaces and spectacular service.
See water that burns red – or an emerald green anaconda.
Charming Providence, RI is overflowing with interesting and fun local activities and they are all very close by. Lovers of the arts will want to check out the National Museum of American Illustration or enjoy a night of classical music with the Rhode Island Philharmonic Orchestra.
For something completely unique, we suggest you take time to see WaterFire Providence. This spectacular sculpture is where 100 fires burn just above the surface of the water. Kids of all ages will love the Roger Williams Park and Zoo with its more than 1,000 animals living in their natural habitats. Or check out all the fun at the Providence Children's Museum.
For a more grown-up good time, stop by Twin River Casino, it boasts more than 4,700 slot machines.
Don't forget, since we're located just 12 miles from T.F. Green International Airport and 52 miles from Boston Logan International Airport, both are amazingly good options.
Guest Rooms
Dream big.
You'll rest easy knowing that the vast majority of our 136 guest rooms here at the Wyndham Garden Providence hotel have been completely redone. All of our Providence hotel rooms are designed with a color palate of sand-colored neutrals and rich blue, which is meant to evoke the feeling of the Rhode Island coast.
You may pick from either a king or two double beds. Most offer Sleep Number® beds, where you can choose the firmness that's just right for you. What's more, all of our guestrooms boast 100% cotton BeWellSM bedding.
For some additional pampering, opt for one of our Spa Rooms that each have a whirlpool tub big enough for two.
And while comfort is key, we understand that function is also a top priority. So we've equipped each of our rooms with an MP3 friendly clock, 37" flat-screen TV, and free Wi-Fi. In the bathroom, extra extravagance comes in the form of gray granite floors and vanities and True Blue® bath amenities. Rest assured, Wyndham Garden Providence is a 100% nonsmoking facility.
The lowdown on two upgrades.
Harbor View Rooms:
For just a small up-charge, you can wake up to stunning views of the water.
Spa Rooms:
These smartly laid out rooms are a bit bigger than our standard rooms and boast a whirlpool tub big enough for two. All hotel rooms come with a king-size bed and offer a stunning harbor view.
Guest Room Amenities
AM/FM alarm clock radio with iPod dock
BeWell bedding
Coffee maker, Wolfgang PuckTM coffees and Numi teas
Daily newspaper
37" flat-screen TV with remote
Hair dryer
High-speed Internet, free wireless Internet
Iron/ironing board
Massaging showerhead
Pets welcome up to 20 pounds. A pet fee of $75 per day applies and includes treats (see Hotel polices for more information)
Premium cable TV, including CNN
Room Service, available 6:30 AM - 11:00 AM; 2:00 PM - 10:00 PM
Self-controlled air conditioning and heating system
Telephone
True Blue bath products
Voice mail
Work desk with ergonomic chair
Hotel Policies
At Wyndham, we always want you to know what to expect while youre with us. Please see Hotel FAQs for all our policy information.
Room Summary
Listed below are the types of rooms available at this property. When reserving a room, tell us your room-type preferences, and we'll do our best to accommodate your requests. We strive to keep the room of your choice saved for you. However, there may be a rare circumstance where unanticipated volume may limit our room availability. If this happens, we will match your reservation with the closest possible room.
Overview of Guest Rooms
Number of Rooms for Physically Disabled - 2
Number of Floors - 6
Number of Rooms - 136
Number of Non-Smoking Rooms - 136
Number of Suites - 10
Type of Entrances to Guest Rooms - Interior
Available Room Amenities
Air Conditioning
Bathroom Amenities
Cable Television
Color Television
Direct-dial Phone
Hair Dryer
Iron/Ironing Board
Movies
Private Bath
Self-controlled Heating System
Speaker Phone
Voice Mail
Alarm Clock
CNN or Other News
Coffee/Tea
Cordless Phone
Electrical Outlet at Desk Level
High-Speed Internet
Modem/Data Port
Power Converters for International Guests
Radio AM/FM
Spare Electrical Outlet at Desk
Two-line Phone
Hotel Policies
Kids stay free - Children stay free (18 years and younger) when occupying the same rooms as an adult parent. King bedded rooms maximum occupancy 4 persons. Double bedded rooms maximum occupancy 5 persons.
Room service - limited availability
Pets or animals allowed - Pets under 25lb allowed
Other Policies
Photo ID required at check in.
Services & Activities
Enjoy our water view – or dive into a complete workout.
They say it's all about the location, and at the Wyndham Garden Providence hotel we could not agree more. But we think we can do even better. So in addition to a great harbor-side setting, you'll also enjoy excellent customer service. It's nice to know our Front Desk Staff also acts as the concierge, so assistance is always only a question away.
Since no one likes to be out of touch, we not only offer free Wi-Fi in all our guest rooms, it's also available in all public spaces.
And since it's about your convenience not ours, our Business Center is open 24 hours a day.
For those that prefer to leave their car behind, our Local Shuttle is available for just a small fee.
Stop by our own Harbor Grille for a tasty breakfast or dinner. It offers a wide assortment of delicious options cooked to perfection.
And our own Harbor Grille Lounge is a great choice for a pre-dinner drink, cold beer, or a nightcap.
During the summer months, you can even enjoy drinks or a meal out on our second-floor waterside Terrace. But anytime of year, Room Service is always a delicious option.
Services & Amenities
Below is a list of helpful services and amenities you can expect while you are staying with us. Many are complementary but some do require a fee. So whether you need a spare toothbrush or a document to be faxed, just ask.
General Hotel Services & Amenities
Daily newspaper
Dry cleaning (weekdays)
Free Wi-Fi and high-speed internet in guestrooms and public spaces
Local calls
Local shuttle (unlimited access for a small daily fee)
Long-distance access
Newspaper
Parking (self)
Wake-up calls
Food & Drink
Full bar
Restaurant
Room Service, available 6:30 AM - 11:00 AM and 2:00 PM - 10:00 PM
Coffee maker and tea in all rooms
Morning coffee service, lobby: 5:00 AM - 10:00 AM
Business Services
AV rental service
Meeting room facilities
Business Center (24 hours)
Copy service (at the Front Desk)
Fax service (at the Front Desk)
High-speed internet, complimentary in guestrooms and public spaces
Printers
General Policies
Day rate
Early check-in
Early check-in guarantee
Early check-out with fee
Express check-in
Express check-out
Late check-out
Upgrade availability
On-Site Activities & Entertainment
We understand that when guests are traveling, they don't want to give up their gym routine. So, we have a 24-hour Health & Fitness Center that's accessible with your room key card. And to help keep you on track, you'll find cardio equipment, weight machines and free weights.
Health Club (24 hours)
Cardio-vascular equipment
Free weights
Services & Activities Summary
These services and amenities are subject to availability. Additional charges may apply. Prices are subject to change or discontinuance without notice. Please call hotel to confirm.
AV Equipment
Airport Shuttle
Bellhop
Breakfast Buffet
Breakfast Continental
Breakfast Full
Business Center
Business Center Services
Cocktail
Coffee/Tea
Computer
Concierge
Copy Service
Credit Card Access
Day Rate
Dry Cleaning
Dry Cleaning - Same Day
Early Check-in
Early Check-out Penalty
Evening Turn-down
Express Check-out
Faxing Incoming
Faxing Outgoing
GarageParking
Grocery Shopping Service
Handicap Parking
Late Check-out
Laundry/Valet
Local Calls
Local Faxes
Long-distance Access
Newspaper
Parking
ParkingLotDesc
Room Service
Shuttle to Local Attractions
Shuttle to Local Businesses
Translation
Upgrade on Availability
Video Billing
Wake-up Calls
Welcome Gift
Activities
These services or amenities are subject to availability and local charges, where applicable.
Boating
Cardio-vascular Equipment
Casino
Fishing
Game Room
Golf
Health Club - Extensive
Health Club - Limited
Jogging Track/Trail
Massage
Nature Trails
Playground
Polo
Racquetball Court
Spa
Tennis Courts
Weightlifting Equipment
Meetings & Conventions
Harbor views – and catering to make your mouth water.
At the Wyndham Garden Providence hotel, a waterfront location is only the beginning of the story. You'll also have our expert staff behind you for your meeting, event or reception, so it's sure to be smooth sailing all the way.
Since we have just 2,000 square feet of meeting space, you're guaranteed to receive a level of service you just won't find at larger factory-style event locations. Plus, we offer a single point of contact from bidding, to tour, to the event itself.
So rest assured you'll always have our undivided attention. And as an added bonus, you'll never have to deal with the traffic, hassle and fees of a downtown address.
We have three spacious event rooms for you to set up how ever you wish. What's more, all our meeting rooms have windows, so they're filled with refreshing natural sunlight. And our Bayview Room even boasts floor-to-ceiling windows and stunning harbor views.
Since all our event space is found in one location, you and your attendees won't have to bother with trekking between floors.
Naturally, all meeting space has wired and wireless Internet connections, so you're sure to always be connected.
Please know that our own Harbor Grille provides all meeting catering, and that means you're sure to have restaurant-quality fare at every event.
Special Features
In-House AV Service: No matter what the request, it's the source for ensuring all your technical need will run with the absolute precision.
Local Shuttle: For times when you need to bring the whole crew along – or if you just don't feel like driving. It makes six stops in the area, but we can drop you off anywhere along the route.
Patio Terrace: For an informal gathering, a great option is our second-floor waterside Terrace, with harbor views. We can accommodate up to 70 guests for a casual lunch or cocktails.
Portable Dance Floor: For those times when dancing is on the agenda, let us set up a wood floor exactly where you'd like it.
Restaurant Functions: The perfect place for a medium-size event, we can seat up to 55 guests here.
Small Groups
For group requests with less than 25 rooms or 50 people use the links below to start your planning at wyndhamsmallmeetings.com. If you prefer, call us at 1-888-WYNDHAM (1-888-996-3426) or emailgroups@wyndhamworldwide.com.
Large Groups
For group requests with more than 25 rooms or 50 people, use the links below to start your planning at wyndham.starcite.com. If you prefer, call us at 1-888-WYNDHAM (1-888-996-3426), or emailgroups@wyndhamworldwide.com.
PICK YOUR PERK BY WYNDHAM EVENT REWARDS®
We are excited to introduce Pick Your Perk by Wyndham Event Rewards®! This limited time offer rewards you, the organizer, for all of your hard work!
Facilities Summary
Largest Event Room (sq. ft.) 1052
Largest Event Room Seating Capacity 100
Number of Meeting / Event Rooms 3
Smallest Event Room (sq. ft.) 391
Smallest Event Room Seating Capacity 50
Total Space Available for Events (sq. ft.) 1900