Food & Beverage Hotel Jobs
Displaying all 3 jobs
Food & Beverage
jobs
Active Filters:
---
Bartender for Portland Lifestyle Hotel
June 14, 2021
Moxy Minneapolis Downtown-Now Open! At the Moxy, we believe in having fun while we work and as a member of our Food and Beverage Department you will play a huge part in our guests overall experience.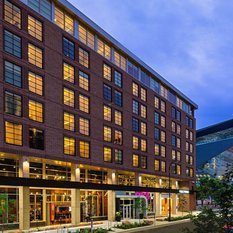 June 9, 2021
Bartenders Wanted at Fun & Lively Moxy Hotel! You're upbeat around people, happiest in continuous motion, and great at juggling tasks. Now, imagine getting paid for doing what comes naturally to you. Sound good?